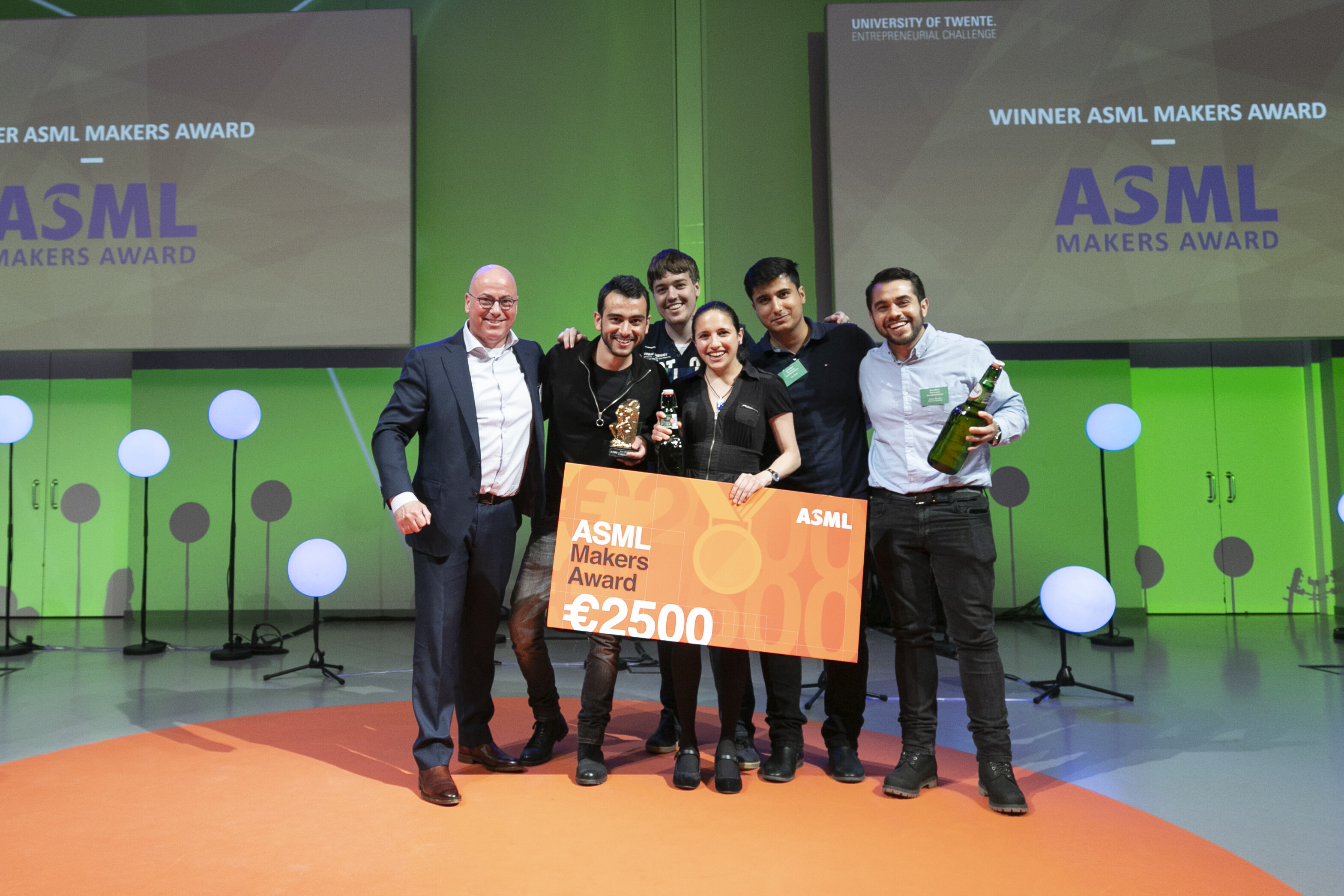 With the Online Audience Prize awarded to team S.W.A.R.M, we are just getting started. While the main goal of the UT Challenge is to think entrepreneurial and potentially start your own business, we of course want to award the best with some prizes. There are 5 more awards and prizes to be divided:
Audience Prize
The Audience Prize is awarded to the team/project with the most votes of the viewers at the event final. It is worth € 1.500,-
ASML Makers Award
Started by ASML, this award aims to help startups in the market industry and to give them a platform to realise their goals. Total worth € 2.500,-
Ideation category Prize
The name of the prize says it all. Projects in the Ideation category compete for this prize. When the jury selects the winner, they will take home € 3.000,- worth.
Prototyping category Prize
Competing in the prototyping category? You will compete in the final for € 4.000,- to kickstart your idea.
Start-up category Prize
Projects in the Start-up category are (almost) ready to hit the market. To congratulate the winner of this category and help the project on the way, € 5.000,- are available.
Make sure you are ready for the final. The top 20-candidates are our finalists and will compete for the prizes stated above.