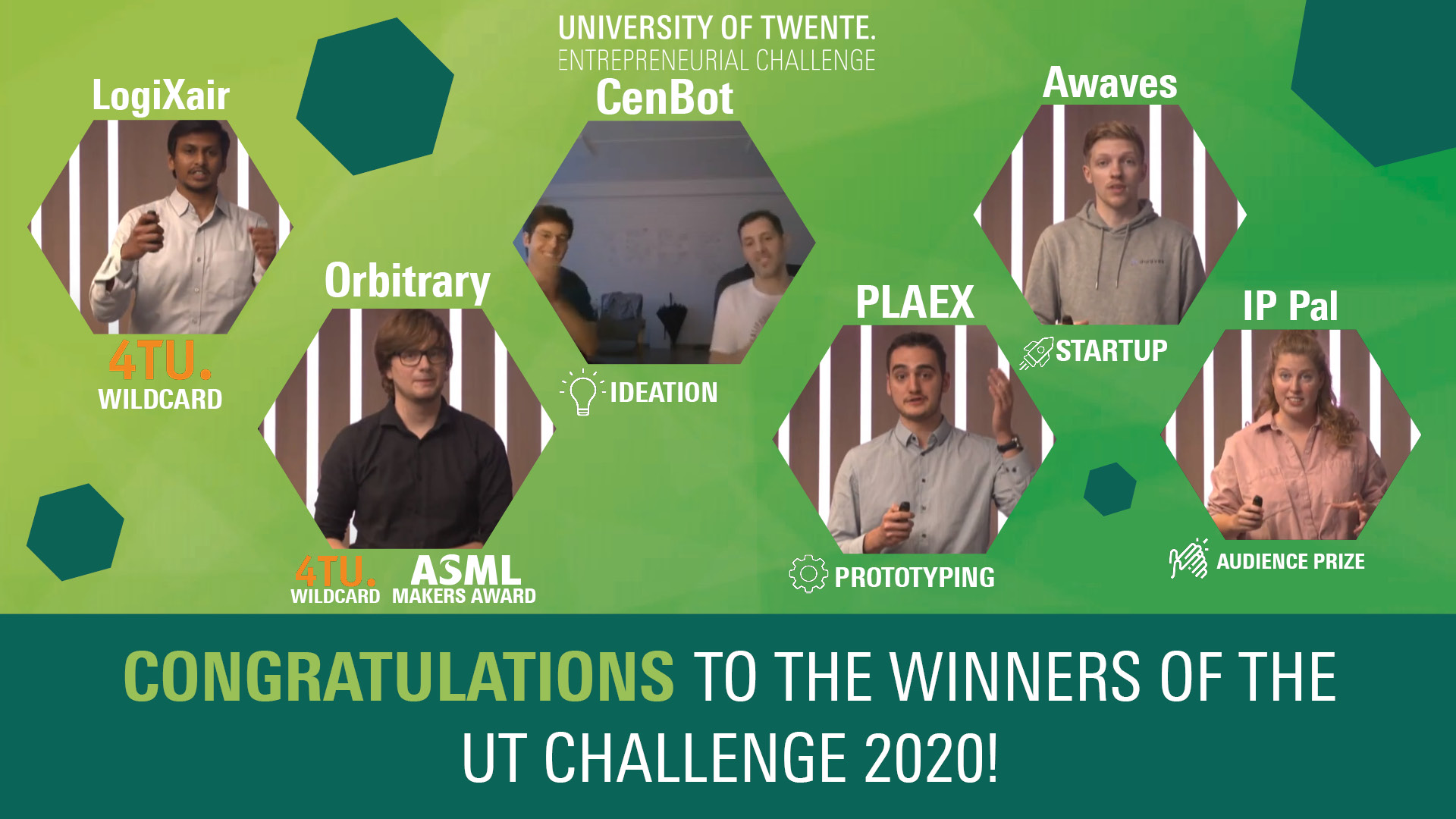 RELIVE THE GRANDE FINALE OF THE UT CHALLENGE
Thank you to all partners, students and University of Twente for making this year's UT Challenge more innovative than ever.
Congratulations to the winners of the UT Challenge 2020: CenBot in Ideation, PLAEX in Prototyping and Awaves in Startup. Thank you to ASML for awarding Orbitrary with the ASML Makers Award. Also congratulations to IP Pal for their amazing pitch and receiving the most votes from our audience. And last but not least, the 4TU Wildcards go to: LogiXair and Orbitrary. Good luck in the national final!
Thank you to all the coaches of the partner network and thank you to the jury members. And of course we appreciate that so many students participated with their brilliant and innovative ideas! We look forward to seeing you grow from dream to demo to world market! There are no losers after this final. Keep innovating, entrepreneurial and working towards your goals.
We hope to see you all next year!
WINNERS UT CHALLENGE 2020
Are you curious which innovation led them to win the UT Challenge? Click on the photo to see more information.
PARTNERS OF THE UT CHALLENGE
Empowering students to work on the grand challenges of our time through the UT Challenge make the sustainable Development Goals more tangible for everyone.
Miriam Iliohan, Co-founder & Manager DesignLab
The UT Entrepreneurial Challenge is all about empowering bright 'minds of tomorrow'. Our 'High Tech, Human Touch' entrepreneurs are creating sustainable solutions for society!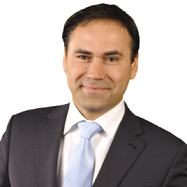 Atilla Kerpisci, Director Marketing & Communications UT